---
That afternoon slump, low energy, lack of focus, moodiness, skin breakouts and even anxiety may actually be due to poor blood sugar handling based on your current dietary choices and habits…even when they include seemingly healthy foods!
You definitely want to do something about this! Short term affects can by annoying and disrupting to your everyday life but the long term affects can have very serious long term consequences that I know you'd rather avoid! The 21-Day Sugar Detox is a tried and true, whole food based program without the need for any special diet food, pills, or shakes. All you need is The 21-Day Sugar Detox Daily Guide, food from your local grocery store, or online (which we give you guidance on with Yes/No Lists, optional meal plans, and more), and a mindset that you can do this! 
The 21-Day Sugar Detox Group Coaching program empowers you with extra guidance, accountability and additional coaching to help you succeed. You can join an online or in-person group or incorporate this  conducted at your company, clinic, organization, or team. Session can be presented and supported in-person or via distance learning.
---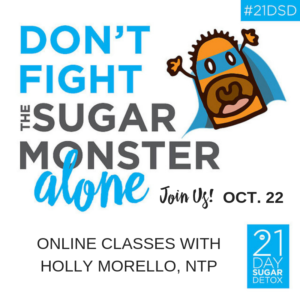 A new online 5-week session begins Monday, October 22 at 5 PM Pacific/8 EST. Classes will recorded for replay if you cannot attend live. Click here for  to sign up!
Key Dates:
* Prep week kick-off – October 22rd
* Day 1 of 21DSD – October 29th
* Day 21 of 21DSD – November 18th
* Day 22 – November 19th – Post Detox Week, keeping you strong through the holidays!
---
Created by Diane Sanfilippo, Certified Nutrition Consultant and author of The 21-Day Sugar Detox books, as well as the New York Times Best-Selling author of Practical Paleo . The 21DSD is a nutritional reset that helps curb your sugar cravings and put a stop to the blood sugar roller-coaster.
The 21DSD is not a FAD DIET…
It's a healthy, whole food based 21-day program that has a track record of …
Improving skin,

Improving digestion,

Improving sleep,

Reducing and even eliminating joint and back pain,

Lowering high blood pressure,

Lifting brain fog,

Improving moods,

Improving body composition,

Improving Anxiety,

And so much more!
There are 3 different levels of entry.  You take a quiz to help you determine which level is right for you!
---
 You can do this on your own or with a group (with me as your coach!)
Group Coaching Perks:
Access to my nutritional therapy skillset

Video Conference calls for distant learning

E-mail News & Updates

A private Facebook group (optional)

And more!
As my group participant, you'll get access to my experienced knowledge base of nutritional therapy skills and "tool box" of extra support so that you are super successful – I will make sure of it! My passion is to help you overcome challenges so that you can feel great, inside and out! Increase productivity, enhance athletic performance, improve relationships, increase confidence and to …
GET EMPOWERED TO GET OFF THE SUGAR!
---
Options Without Coaching!   
Here are two AMAZING OPTIONS! [You really can't go wrong!] 
The 21-Day Sugar Detox Daily Guide by Diane Sanfilippo  which is a comprehensive daily guide to the yes/no lists, a meal plan, what-to-expect day-by-day, daily journal prompts, motivation and "The Dish From Diane" plus amazingly delicious recipes, and MUCH more. Available
via my Amazon link or most any place books are sold.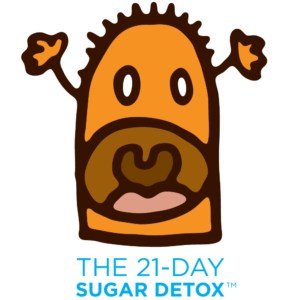 The 21-Day Sugar Detox online membership. The 21DSD online program is rich with exclusive online only content including daily videos and daily emails!  It's super affordable and you can have your yes/no list and daily motivation with you where ever you are!
---
Want more information about my upcoming group or a later group? Click the blue button below!

---
Check out what the 21-Day Sugar Detox foods look like? Search #21DSD, #21daysugardetox, and #21DSDCoach on instagram, pinterest, and Twitter! Look for me @nourishingholly
Note: We are a participant in the Amazon Services LLC Associates Program, an affiliate advertising program  designed to provide a means for us to earn fees by linking to Amazon.com and affiliated sites. Please know that I only recommend products and services I know and love!